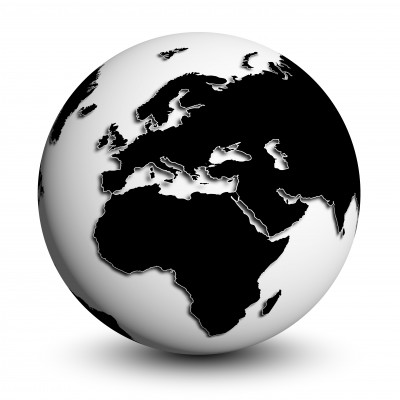 Lauren Bacall and Humphrey Bogart made their first film together, To Have and Have Not, on which Caribbean island?

A. Aruba
B. Barbados
C. St. Kitts
D. Cuba
E. Martinique

In the 1962 epic Taras Bulba, the country that doubled for medieval Poland was:

A. Spain
B. Argentina
C. Scotland
D. Nicaragua

The 1969 classic Butch Cassidy and the Sundance Kid opens in the American West but ends in a fatal shootout in South America. True or false: Butch and Sundance (in both the film and real life) were killed in Bolivia.
The 1965 comedy Those Magnificent Men in Their Flying Machines chronicles an airplane race between which two cities?

A. San Francisco to New York City
B. New York City to London
C. London to Paris
D. Rome to Berlin

Several James Bond films, including Dr. No (1962), Thunderball (1965), and Never Say Never Again (1983), were filmed partially in Jamaica. True or false: Ian Fleming, the creator of James Bond, often used Jamaican locations because he had a vacation house on the island.
True or false: The 1966 film Hawaii was set solely on the Big Island of Hawaii.
One of the lesser-used film genres is the education form, in which the plot focuses on the main character learning about life. Match the following education films with the countries in which they take place:

| | |
| --- | --- |
| A. Peppermint Soda (1977) | 1. Brazil |
| B. Educating Rita (1983) | 2. England |
| C. Blame It on Rio (1984) | 3. Australia |
| D. The Mango Tree (1977) | 4. France |

True or false: The source for the 1990 film Tune in Tomorrow … (which features Peter Falk and Keanu Reeves) was Eva Luna, by Chilean author Isabel Allende.
Filmmakers sometimes choose movie titles too long for movie marquees. Match these overlong titles with their locales:

| | |
| --- | --- |
| A. Oh Dad, Poor Dad, Mama's Hung You in the Closet and I'm Feeling So Sad (1966) | 1. Wales |
| B. The Bitter Tears of Petra Von Kant (1972) | 2. Germany |
| C. The Englishman Who Went up a Hill but Came down a Mountain (1995) | 3. United States |

Italian film director Federico Fellini used Marcello Mastroianni as the leading man in several of his most famous films. Which film was not directed by Fellini?

A. City of Women (1981)
B. Ginger and Fred (1986)
C. Yesterday, Today and Tomorrow (1964)
D. La Dolce Vita (1960)
[tooltip trigger="ANSWERS" width="750″ position="right" sticky="true"]
E. The bad guys in this film were Nazis and the Nazi-controlled Vichy French government.
B. This odd choice was due to the economic policies of Argentine President Juan Perón (Evita's husband), who refused to allow Hollywood studios to take their profits out of Argentina. Spending it wasn't a problem when Argentina became medieval Poland for the film Taras Bulba.
True
C
True. In fact, some of Ian Fleming's other James Bond adventures were also set in Jamaica, including the short stories Quantum of Solace and Octopussy. However, when Octopussy became a film, the Jamaican locale was dropped.
False. The film Hawaii spans events from the South Pacific island of Bora Bora to New England, but most of the action takes place on the island of Maui.
A, 4; B, 2; C, 1; D, 3
False. Tune in Tomorrow … was adapted from Aunt Julia and the Scriptwriter, by Peruvian author Mario Vargas Llosa.
A, 3; B, 2; C, 1
C. Yesterday, Today and Tomorrow starred Marcello Mastroianni but was directed by Italian director Vittorio De Sica.
[/tooltip]