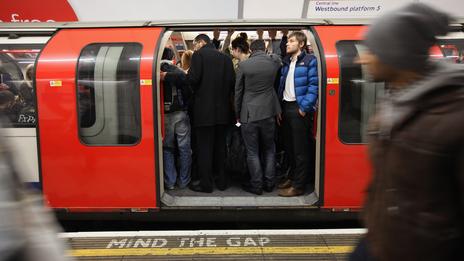 "…knowing which digits are lucky – or unlucky – may be important. "Numbers matter more than you might think," explained Terri Morrison, speaker and author of the Kiss, Bow, or Shake Hands series of etiquette books. "In China, the word for 'four' sounds very similar to the word for 'death', so it is a good idea to avoid giving anything in fours."
See the whole article here: BBC Travel, What should I absolutely not do when visiting your country?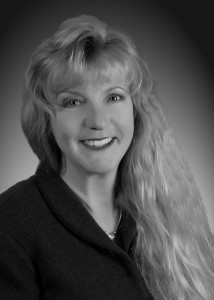 The American Bar Association invited Terri Morrison to participate on a panel titled "Kiss, Bow or Shake Hands: Doing Business Around the World." The panel was comprised of attorneys from Argentina, Nigeria, South Korea, Israel, and Canada. The entire event is available on Fora.tv. Here is a preview.
Kiss, Bow or Shake Hands: Digital!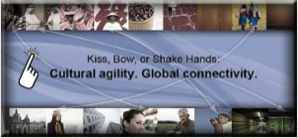 The Authors of Kiss, Bow or Shake Hands and McGraw-Hill have partnered to offer Kiss, Bow or Shake Hands Digital, the e-learning tool for international business, education, and travel. Clients include United Technologies, Wyndham Hotels, Campbell's Soup, Citadel, and Marathon Oil – as well as higher educational institutions like Duke University, Ohio State University, the University of Hawaii, the University of Oregon, the University of Richmond, and many more. A demonstration and free trial is available. Read More
Inc. Magazine's 7 Best Books!

"Kiss, Bow, or Shake Hands" made Inc. Magazine's 7 Best Books on How to Negotiate List!
Nice quote by Geoffrey James:
Why It's Worth Reading: Finally, there's no doubt that negotiating styles different from country to country. This book helps you understand the thought processes and protocols that you'll encounter while dealing with a global economy. Indispensable stuff.
We're honored to be in the company of "Getting To Yes" and 5 other great authors.
"

Best Business Books of the Year!

"

We are delighted that our book, Kiss, Bow or Shake Hands was recognized by the Library Journal as one of the "Best Business Books of the Year!"
Read the Library Journal's Review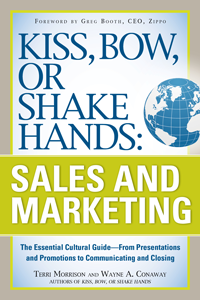 Kiss, Bow or Shake Hands: Sales and Marketing
As the global community comes closer together, Kiss, Bow, or Shake Hands: Sales & Marketing will be a valuable resource to every person in every industry around the world.
Gil A. Cardon, Convention Manager, Japan National Tourism Organization 
Just as you can be a connoisseur of wine, Kiss, Bow or Shake Hands: Sales and Marketing can help make you a connoisseur of cultures, philosophies, business behaviors, and social practices. Read it not just for work, but for the human side as well.
Giuseppe G. B. Pezzotti, Sr. Lecturer, Cornell University School of Hotel Administration