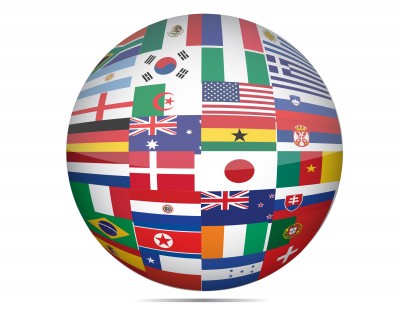 Some say that Argentina has two national anthems — the official hymn and the tango. True or false: The best bandone&oacutens (tango accordions) are made in Germany.
Technically speaking, a tenor has to be able to sing a two-octave range from approximately B-flat to B-flat. Match these tenor arias with their operas.

| | |
| --- | --- |
| A. "Nessun dorma" | 1. Carmen |
| B. "Flower Song" | 2. Lohengrin |
| C. "In Fernem Land" | 3. Turandot |
| D. "Il mio tesoro" | 4. Don Giovanni |

True or false: Scottish bagpipes were once quite popular in much of Europe.
When the Portuguese introduced an instrument called the braginha to Hawaii, the Hawaiians adopted it and called it the ukulele. The word ukulele is Hawaiian for:

A. Four strings
B. Tiny guitar
C. Jumping flea

P.T. Barnum billed a famous soprano who toured the United States in the 1800s as "The Swedish Nightingale." Her real name (short version) was:

A. Annie Oakley
B. Jenny Lind
C. Helga Pfeffernusse

True or false: Brazilians can lay claim to the most widely played of all guitar concertos, Concierto d'Aranjuez, by Joaqu&iacuten Rodrigo.
St. Gregory the Great was pope from 590-604. True or false: His accomplishments included systematizing the monodic liturgical plainsong of the Roman Catholic Church, also called "chant."
Many Caribbean music styles are fusions of African and European sounds. Musical Mensas will be able to match the styles of music with their various homes.

| | |
| --- | --- |
| A. Zouk | 1. Puerto Rico |
| B. Merengue | 2. Jamaica |
| C. Plena | 3. Dominican Republic |
| D. Calypso | 4. Martinique |
| E. Reggae | 5. Trinidad |

According to many archaeologists, Australian Aboriginal culture has been traced back 50,000 years, which makes it the world's oldest civilization. Its most well-known instrument is made from a eucalyptus limb that has been hollowed out by termites, and often is beautifully carved. This instrument is called a:

A. Bilma
B. Lali
C. Didgeridoo

Da-da-da-dum! Of course you recognize the first four notes from Ludwig van Beethoven's Fifth Symphony. There is another Beethoven symphony that contains a brilliant, and exceedingly popular, movement. True or false: "Ode to Joy" is the last movement in Beethoven's Ninth Symphony.
[tooltip trigger="ANSWERS" width="750″ position="right" sticky="true"]
True. Around 1860, this box-shaped button accordion was invented in Germany so that musicians could play hymns in churches without organs. The bandone&oacuten has more than seventy buttons!
A, 3; B, 1; C, 2; D, 4
True
C
B. Jenny Lind, or Johanna Maria Lind-Goldschmidt, was born in Sweden. She was a coloratura soprano.
False. Se&ntildeor Rodrigo was Spanish.
True. And he would no doubt be pleased to see the resurgence in the popularity of Gregorian chants 1,300 years later! The musical Benedictine monks of the Monastery of Santo Domingo de Silos have produced a best-selling recording called Chant, which has sold millions of copies.
A, 4; B, 3; C, 1; D, 5; E, 2
C. The didgeridoo (a k a didjeridu, yidaki, yiraki, magu, kanbi, or ihambilbilg) was originally only played by select Aboriginal men. It is blown in a circular manner, and emanates a variety of haunting tones.
True. There are four movements in a symphony, and "Ode to Joy" was the last one, a choral movement. Beethoven composed and conducted it when he was totally deaf.
[/tooltip]