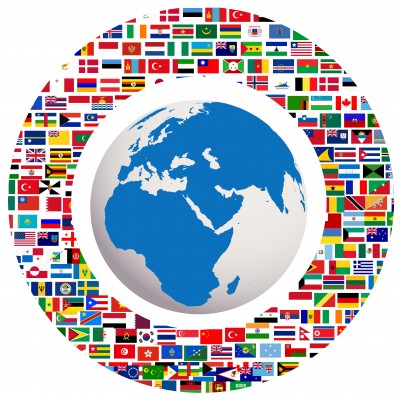 France has a literary tradition unsurpassed by any nation. Match the French authors with their works.

| | |
| --- | --- |
| A. Gustave Flaubert | 1. Nausea |
| B. Jean-Paul Sartre | 2. Germinal |
| C. &Eacutemile Zola | 3. Madame Bovary |

True or false: The all-time best-selling German fiction writer is Karl May, author of Wild West adventures.
Match the following Caribbean authors (and their works) with their island homes.

| | |
| --- | --- |
| A. Austin Chesterfield Clarke, Growing Up Stupid under the Union Jack | 1. St. Kitts |
| B. Michelle Cliff, Claiming an Identity They Taught Me To Despise | 2. Guadeloupe |
| C. Pedro Mir, Cuando Amaban las Tierras Comuneras | 3. Barbados |
| D. Caryl Phillips, A State of Independence | 4. Dominican Republic |
| E. Simone Schwarz-Bart, Between Two Worlds | 5. Jamaica |

True or false: V.S. Naipaul, author of A Turn in the South and An Area of Darkness, is a native of Trinidad and Tobago.
Isabel Allende, acclaimed author of The House of the Spirits and The Stories of Eva Luna, is the niece of the late president of which Latin American country:

A. Argentina
B. Brazil
C. Colombia
D. Chile

The novels of B. Wongar were hailed as the work of a talented Australian Aborigine. Many Australians were outraged when it was revealed that "Birimbir Wongar" was not Aboriginal at all, but of European descent. True or false: B. Wongar's true ancestry is Irish.
While all of these authors are of Irish descent, none lives in Ireland. Match the authors with their long-time countries of residence.

| | |
| --- | --- |
| A. Patrick O'Brian, the Aubrey/Maturin series | 1. United States |
| B. Edna O'Brien, Time and Tide | 2. France |
| C. John O'Brien, Leaving Las Vegas | 3. England |

An insult match between two characters in a long (usually epic) poem is known as:

A. Leitmotif
B. Roman à clef
C. Flyting
D. Feuilleton

Belgian author Georges Simenon wrote at least 250 novels under many pseudonyms, seventy-six of which featured the Parisian inspector Maigret. True or false: Like his fictional creation Maigret, Simenon was a man devoted and faithful to his wife.
Which Japanese author won the 1994 Nobel Prize for literature?

A. Yukio Mishima
B. Masuji Ibuse
C. Kenzaburo Oe
D. Kobo Abe
 [tooltip trigger="ANSWERS" width="750″ position="right" sticky="true"]
A, 3; B, 1; C, 2
True. The Western tales of Karl May outsell such world-renown German authors as G&uumlnter Grass, Hermann Hesse, and Thomas Mann.
A, 3; B, 5; C, 4; D, 1; E, 2
True. Although, V.S. Naipaul left his Trinidad birthplace in 1950.
D. Isabel Allende's father, Salvador Allende, was the first and only Marxist elected as head of state in Latin America. He died during a coup in 1973.
False. B. Wongar's ancestry is even more unlikely — he is of Serbian descent.
A, 2; B, 3; C, 1. Of these authors, Edna O'Brien is the only one who writes about Ireland. However, her work was often banned in Ireland, so she moved to London.
C. The best example of a flyting match is in the sixteenth-century Scots poem Flyting of Dunbar and Kennedie.
False. The impulsive Simenon was quite different from Maigret. A notorious roué, Simenon was married twice and claimed to have slept with 10,000 women!
C. The author of such haunting works as Teach Us To Outgrow Our Madness and A Personal Matter, Kenzaburo Oe has often written fictionalized versions of his tribulations in raising his mentally impaired son, who is a musical prodigy.
[/tooltip]